Molina Health Plans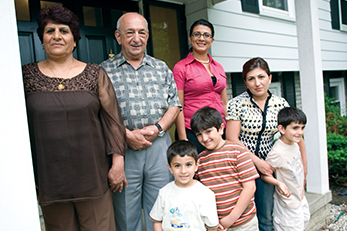 Molina Medicaid
Molina Healthcare contracts with state governments to provide a wide range of quality health care services to families and individuals who qualify for government-sponsored programs, including Medicaid and the State Children's Health Insurance Program (SCHIP).
Molina Medicare
Molina Healthcare offers Medicare Advantage plans designed to meet the needs of individuals with Medicare or both Medicare and Medicaid coverage. We offer comprehensive, quality benefits and programs including access to a large selection of doctors, hospitals and other health care providers at little or no out-of-pocket cost.
Integrated Medicaid/Medicare (Duals)
Molina Healthcare is a leader for the Medicare-Medicaid plans program as part of a member-centered health care approach for people who are eligible for both Medicaid and Medicare. We have been working with these members through our Medicaid and Medicare plans (MMPs) for many years, and this experience helps us provide these members with high-quality care that meets their unique needs.
Molina Marketplace
Molina Healthcare offers Marketplace (known as the Exchange in some states) plans in many of the states where we offer Medicaid health plans. Marketplace plans provide highly subsidized commercial coverage for people whose incomes make them ineligible for Medicaid and who don't have access to health insurance through their employment. Our plans allow our Medicaid members to stay with their providers as they transition between Medicaid and the Marketplace. Additionally, they remove financial barriers to quality care and keep members' out-of-pocket expenses to a minimum.